The EFQBL is actively taking part at national (Austrian) or European Projects. These are research projects or projects for practical implementation of the developed research outcomes.
Quality in Blended Learning Project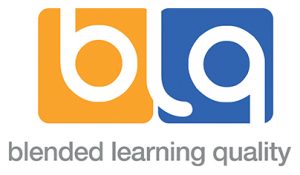 One of the institutional members of the EFQBL, the EBI/EIE was consortium member in this project. The project's results give a summary of quality criteria developed from the special view point of the learner's needs. The results contain recommandations including the practical experience of a test course. 
TIBL – Technical Innovation in Blended Learning
This project started new in autumn 2017 and cales about the technical situation of the Distance Learning phase of the Blended Learning course.
The project combines knowledge and experience from VET training institutions with the research and innovation potential of universities. The applicant SAFA is an important Spanish school foundation focusing on school and vocational education, EFQBL is a VET and trainers education organisation, DigiLab from the University La Sapienza and the University of Aveiro are specialised in innovation in technology enhanced training and the related pedagogy. SADE is a specialist in Distance Learning and quality enhancement frameworks. These participants ensure a consortium well-distributed in Europe.
The project's web page informs you about the results and the developed tools.