Eurostat published a statistic about the digital skills of young people (aged between 16 and 24 years). The result – split to European countries – is interesting:
The situation considering all ages is completely different. It is visible that young people have an enormous influence in the statistic.
The average in Europe is approximately 56 % – this means that 44 % of the European citizens lack digital competences.
It is important to understand the background of the term "Digital Competences" (or digital skills). Digital skills indicators are composite indicators which are based on selected activities related to internet or software use performed by individuals aged 16-74 in four specific areas (information, communication, problem solving, software skills). According to the variety or complexity of activities performed, two levels of skills ("basic" and "above basic") are computed for each of the four dimensions.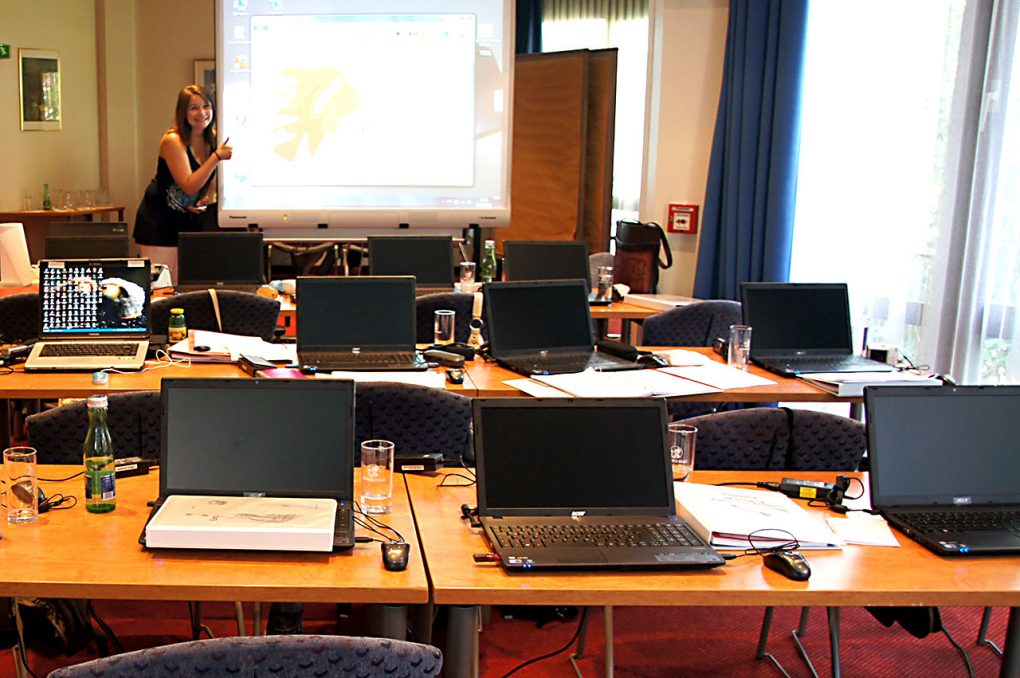 Here is the list (Activities used for calculating the information skills) that has been used to find out about the digital competences:
Information skills
Copied or moved files or folders;
Saved files on Internet storage space;
Obtained information from public authorities/services' websites;
Finding information about goods or services;
Seeking health-related information.
Comment: These information skills are currently taught in the DISK Project course (Digital Immigrants Survival Kit).
Communication skills
Sending/receiving emails;
Participating in social networks;
Telephoning/video calls over the internet;
Uploading self-created content to any website to be shared.
Comment: These items were relevant in the frame of the Covid-19 crises. These skills were a basis for home schooling as well as for the home office.
Problem solving skills
Transferring files between computers or other devices;
Installing software and applications (apps);
Changing settings of any software, including operational system or security programs.
Comment: These skills are part of the CICERO project course. A course (using digital photography as an engine to convey digital competences) teaches the mentioned competences. The course has been developed in the frame of this project.
Familiarity with online services
Online purchases (in the last 12 months);
Selling online;
Used online learning resources;
Internet banking.
Comment: Ordering goods online (for example from Amazon) is a usual process for many users of smartphones and tablets (or any kind of computer). The same way people sell goods on platforms like eBay or Will-haben. More sophisticated (and including more problems – especially in the field of security) is the item internet banking.
Software skills (for content manipulation)
Used word processing software;
Used spreadsheet software;
Used software to edit photos, video or audio files.
Created presentation or document integrating text, pictures, tables or charts;
Used advanced functions of spreadsheet to organise and analyse data (sorting, filtering, using formulas, creating charts);
Have written a code in a programming language.
Comment: This field of digital competences must be seen must be seen in a differentiated way. While word processing is (more or less) standard for most computer users, programming is still a challenge and avoided by most users.
A detailed description is available from EuroStat