The European Foundation for Quality in Blended Learning is a partner in the VET-NET Erasmus+ Project 609100-EPP-1-2019-1-IT-EPPKA3-VET-NETPARR. In the frame of the project, three conferences will be organized. The first took place in Rome, November 2020. Now the second conference is planned.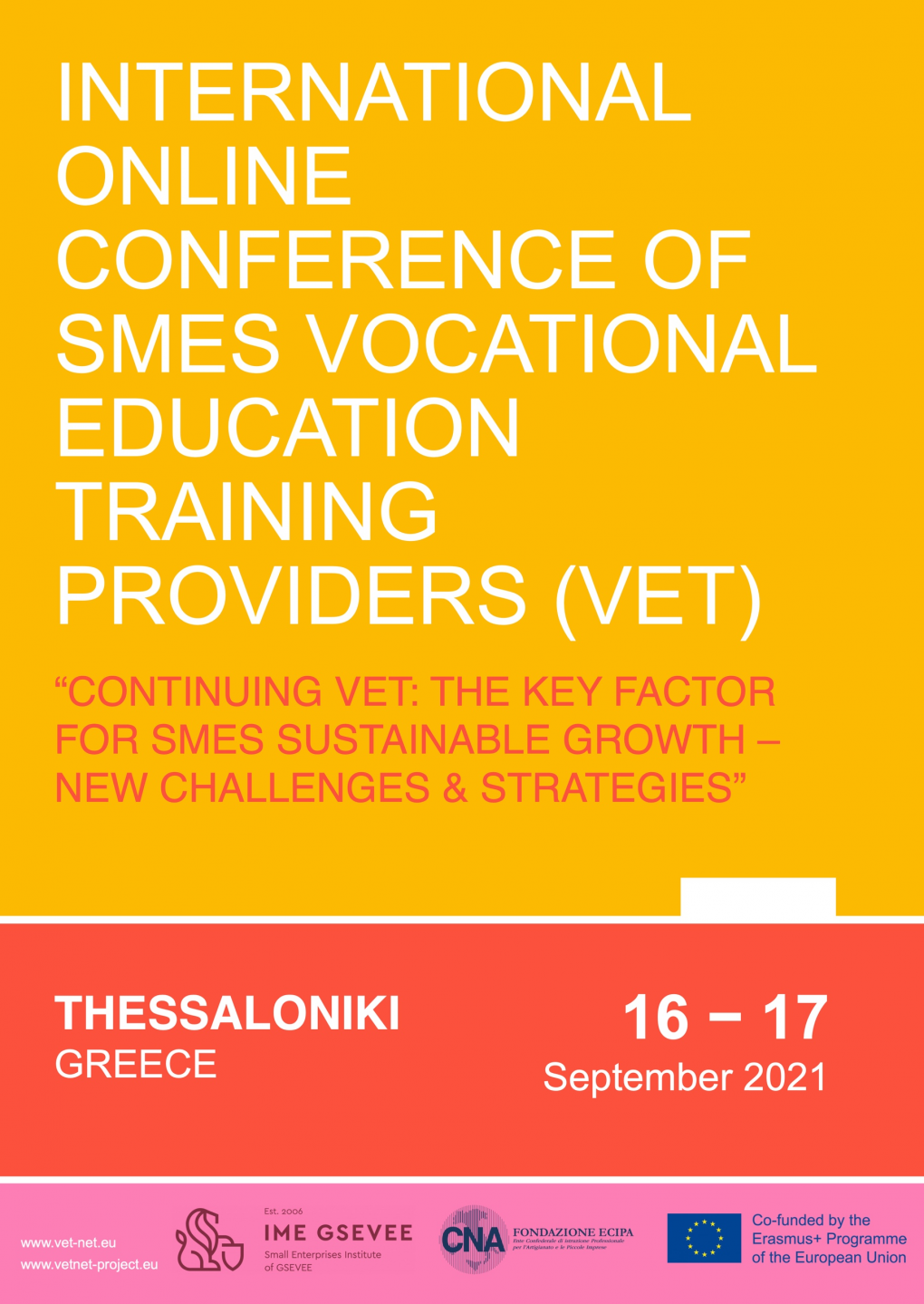 Craft and SMEs VET NET
International Online Conference of SMEs Vocational Education Training Providers (VET)
2nd INTERMEDIATE Event
"CONTINUING VET: THE KEY FACTOR FOR SMEs SUSTAINABLE GROWTH – NEW CHALLENGES & STRATEGIES"
16th -17th September 2021 –Thessaloniki – Greece
The Conference will take place as an online event at 16- 17 September 2021 during the week that Thessaloniki International Fair will be organized as well.
Introduction
New challenges faced by Craft/Micro-Small-to-Medium Sized Enterprises (SMEs) are increasing as well as uncertainty in the existing business environment, especially after the COVID-19 crisis.  Some of them are related to global changes that increase competition or to new skills needs and new Market conditions require adaptability and awareness on the recovery and growth potential of Digital and Ecological transformation.
Moreover, the risk of Internal Market fragmentations, due to not converging and unprecedented market competition conditions for craft and SMEs, will need to be addressed with specific support programs by EU/ National/regional policymakers.
There are also societal issues, like climate change, or fewer opportunities for third countries that increase SMEs concerns.
Taking all the above challenges under consideration, National Recovery and Resilience Plans approved in July 2021 by the European Commission should be geared, exploited, and monitored to the emerging sector training and new competences needs of craft and SMEs.
More information is available from the web page of the project
Conference Thessaloniki